Index
Milano, April, 2018
HK December 1-3 Exhibition
HK November 29 Juries
SF November 16 Juries
SF November 15 Juries
SF June 28 Juries
June 30 Celebration
Event Archive

Photo Courtesy Fuorisalone
The Milan Design Week and the Salone del Mobile are underway, the skies are blue and the sun (and exhibits) are hot. Well– the exhibits are, and the weather is deliciously warm and balmy.
We've been on a whirlwind pre-opening and opening tour of the Brera, Tortona and Sant'Ambrogio districts and our favorite stop, always the Triennelle.
Interesting meets were held with head of Dassault Experience Design, Anne Asensio, Luisa Bocchietto, President of the World Design Organization, Paulo Albina of the Fodazione Franco Albini (look him up!) and the great lighting maestro, Carlo Guglielmi, with his new house, Firmamento.
Our hosts for the week are Paolo and Gianni of the famous lighting firm, CastagnaRavelli, later joined by Professor Jozef LeGrand, University der Kunst und Design, Berlin, another esteemed lighting designer.
It's always difficult to sort out the barrage of design, culture, art and spectacular sights during these weeks, and it's very helpful to have guidance from patient friends. So, next up, we leave the city cobblestones and head up to the Salone furniture show, held at the vast fairground of Rho.
We'll initially focus on the Salone Satellite pavilion, dedicated to designers under 35 just breaking into this complicated eco-system. We look for work that would be competitive in the Spark Awards. Here, we see Sparks!
Ciao from Sunny Lombardy!

10th Anniversary Hong Kong Exhibition & Juries
The Spark exhibit visited the Hong Kong Convention & Exhibition Centre and included winners from 2012 to work judged the day before at Hong Kong Polytechnic University. The exhibit included student designs, individual designers and design practices like fuseproject, SOM, Whipsaw, Studio Hinrichs, LUNAR, Koncept, Karim Rashid, RKS, AECOM, Anvil, World Kitchen and many more. The Pavilion was sponsored by Whirlpool China. Our grateful thanks to all the fine folks at Hong Kong Trade Development Council, Business of Design Week, Global Design Network, Hong Kong Polytechnic School of Design, the Spark Jurors and our helpful friends. We had a great time!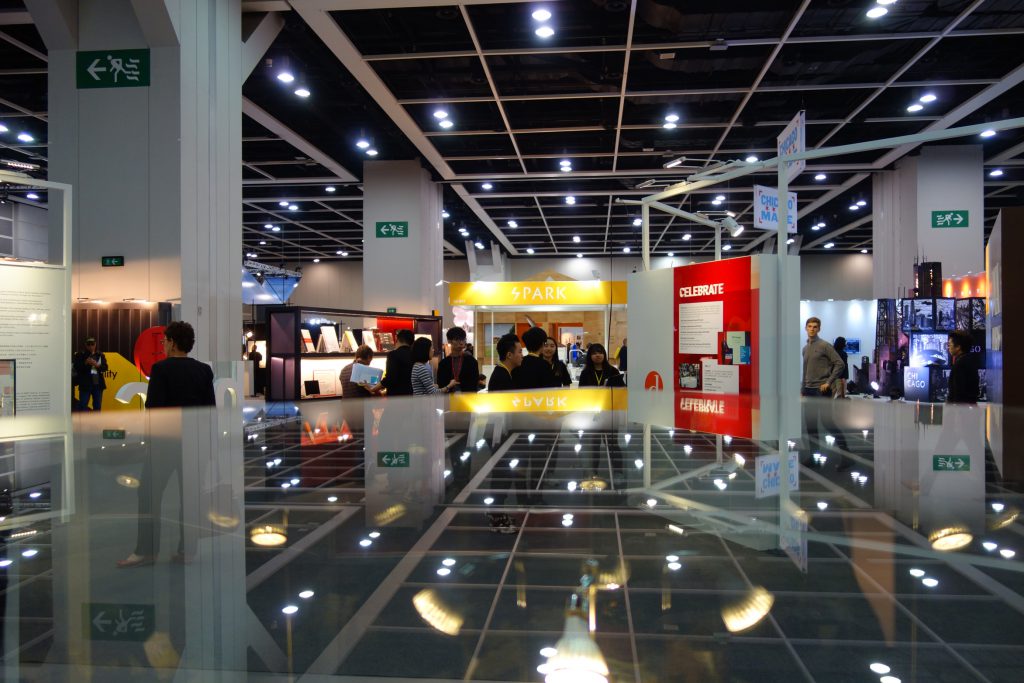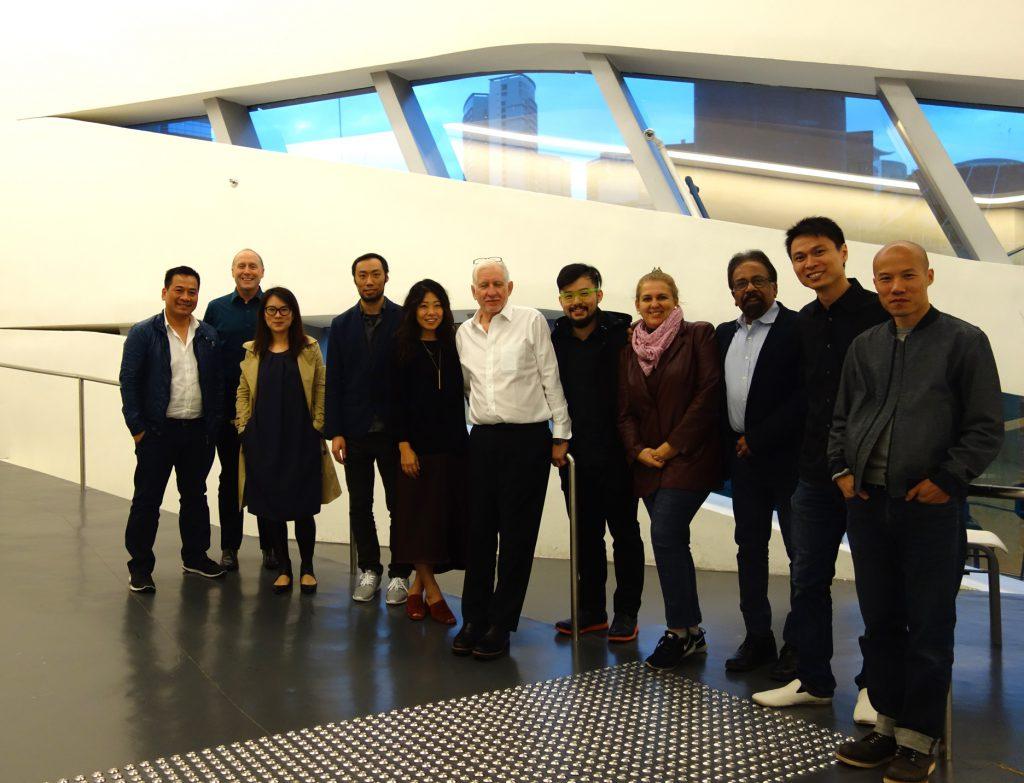 HK Juries Completed
Spark has completed all of this year's juries, ending with an exciting finale in Hong Kong. We judged the "Dreamer Design" categories– Spark Concept; Spark MAKR and Spark PROTO. It took place in Zaha Hadid's fabulous Jockey Club Innovation Tower, home to the Hong Kong Polytechnic University School of Design, and the Jockey Club Design Institute. Special thanks to School of Design Dean Cees de Bont for hosting Spark in such an inspiring venue.
The Jury, from left to right; Chau Nguyen, LUNAR Singapore; Tim Dearborn, Dell; Celina Yan Dong, Whirlpool; Angie Kim, AYK; Peter Kuchnicki, Spark; Sheng-Hung Lee, IDEO; Claudya Piazera, Women Designer's World Convention; Hari Nair, Whirlpool; Edmund Ng, Koncept and Lee Chi-Wing, Milk Design.
The HK jury was terrific and with careful debate and solid decisions they discovered some of the best designs in these categories we've seen.

In particular, a rare top honor, a SPARK! Special Mention went to an incredible educational tool to teach computer coding to youngsters. Check "iball" out >HERE
San Francisco Juries Are a Wrap
And we enjoyed every minute of them. What cool, incisive people our judges are!


Ivy, Sally & Will

Wilhelm & Aaron

Josh

Dena, Amy & Tracey



The Team Many photos courtesy, Lizzie Johnson
The November 16 Combined Juries
Cause: Ric Gomes, Professor, Design Center for Global Needs, SF State University
WEAR: Amy Williams, Consultant: Fashion & Wearables, Assoc. Prof. Fashion Design: CCA
WEAR: Joanna Hildebrand, Principal, Joanna Hildebrand Design
WEAR: Dena Molnar, Founder, WOVNS
WEAR: Tracey Mammolito, Soft Goods & Wearables Consultant
WEAR: Chris Gadway, CEO/CCO, Black Ember
Health: Josh Handy, VP Global Product Experience, Method Home
Health: Thomas Ilick, New Job!
Spaces: Wilhelm Oehl , Partner & Principal, Eight Inc.
Spaces: Kraig Kessel, AIA, NCARB, Co-Founder, Kraido
Spaces: Sally Dominguez, Principal, Rainwater Hog
Experience: Ivy Ross, VP, Head of Design/User Experience, Hardware Products, Google
Experience: Aaron Poe, VP Digital Experience, Ammunition Group
Experience: Will Carey, Director, Design Gaming, Logitech
November 15 Juries


Jennifer & Mike

Elger & Howard

Thao, Brian & Hugo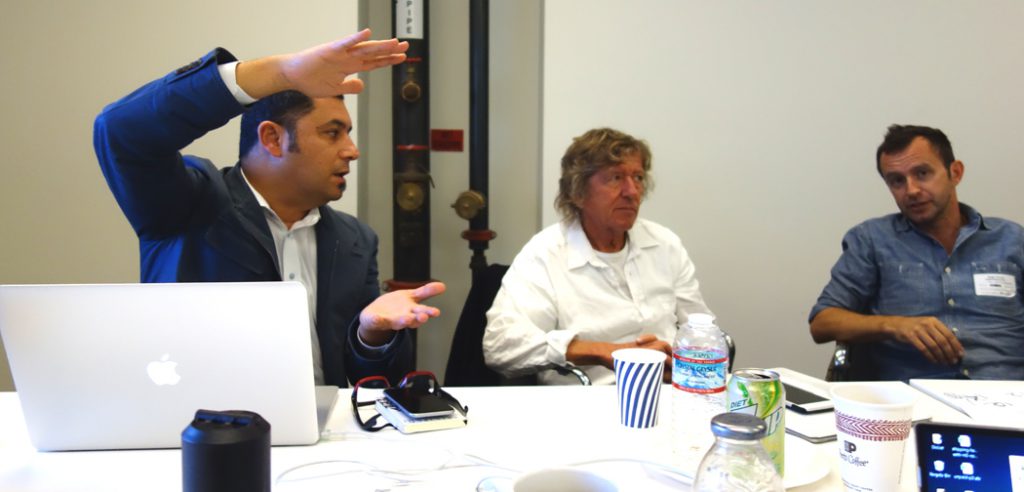 Jose, Mike & Hugo
The November 15 Combined Jury
Communication: Jennifer Morla, Principal, Morla Design
Communication: Heidi Reinfeld, VP Creative, Sequence
Package: Mike Hester, Principal, Pavement SF
Package: Thomas Ilick, New job!
Transport: Bill Barranco, Director, Autovision RCD Inc
Transport: Brian Ng, Director of Product, Zipcar
Transport: Hugo Eccles, Owner, Untitled Motorcycles
Fall Product: Mike Nuttall, Co-Founder, IDEO
Fall Product: Jose Manuel dos Santos, Head of Design/Americas, Philips Lighting
Fall Product: Howard Nuk, VP Design, Samsung Design America
Fall Product: Shiz Kobara, Prof., MFA Industrial Design, Academy of Art and Design
Fall Product: Thao Dang, Industrial Designer, Google X
Fall Product: Elger Oberwelz, Design Director, IDEO
Fall Product: Josh Morenstein, Founding Partner, Branch
The June 28 Spring Concept & Product Design Combined Jury
Jury Chair, Mike Nuttall, IDEO Founder
Philip Thompson, VP Design, Newell Rubbermaid
Manuel Saez, Principal, Brooklyness
Derek Chen, Founder & Principal, Council, Inc.
Bret Recor, Principal, Box Clever
Benjamin Chia, Chief Designer, elemental8
Karson Shadley, Creative Director, Astro Studios
Son Sun, Industrial Designer, Samsung Design America
Ric Gomes, Professor, Design Center for Global Needs, San Francisco State University
Richard Yelle, Industrial Design Chair, University of Bridgeport SASD (Shintaru Akatsu School of Design)
2016 Spark Celebration & Exhibition in San Francisco
Every year Spark has a lot to celebrate and what better way than the Spark Winners Celebrations! They're usually held in San Francisco in late June, following the Product & Concept Design juries.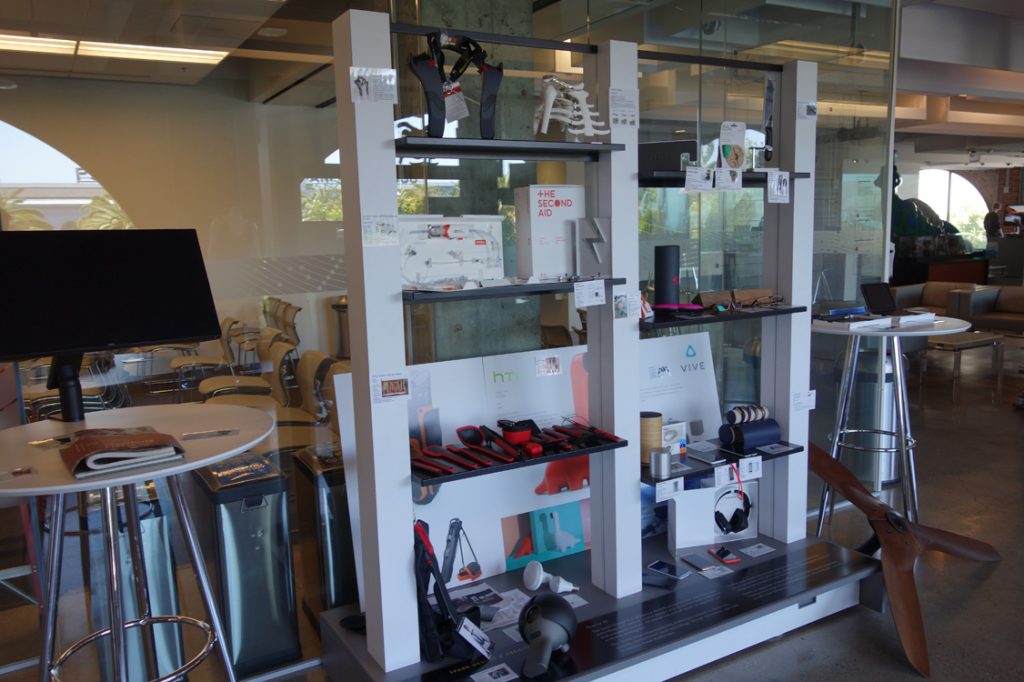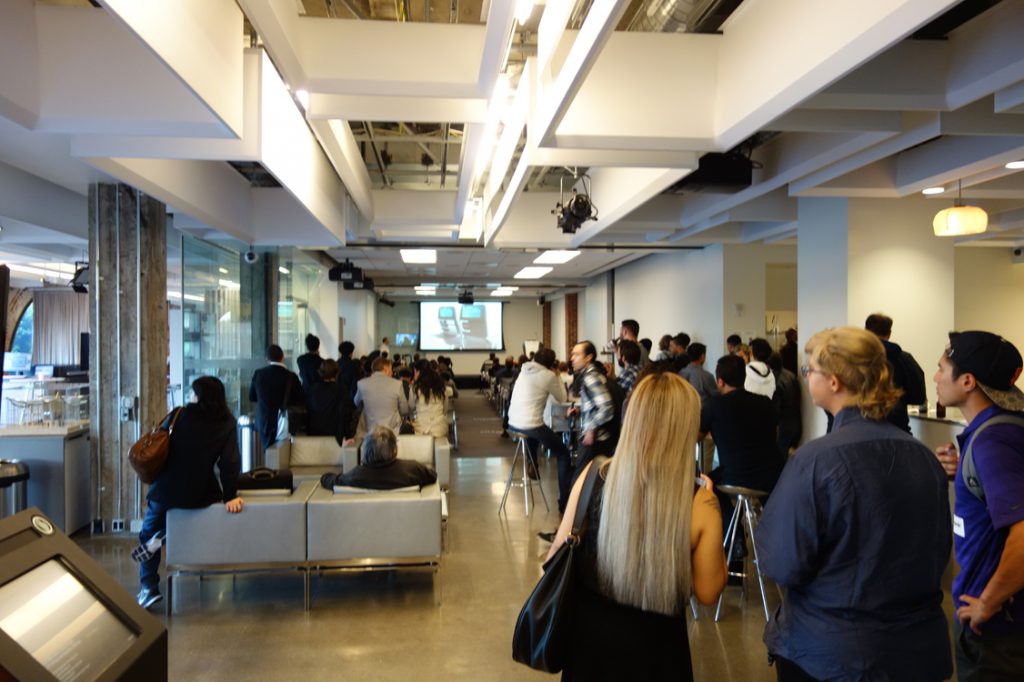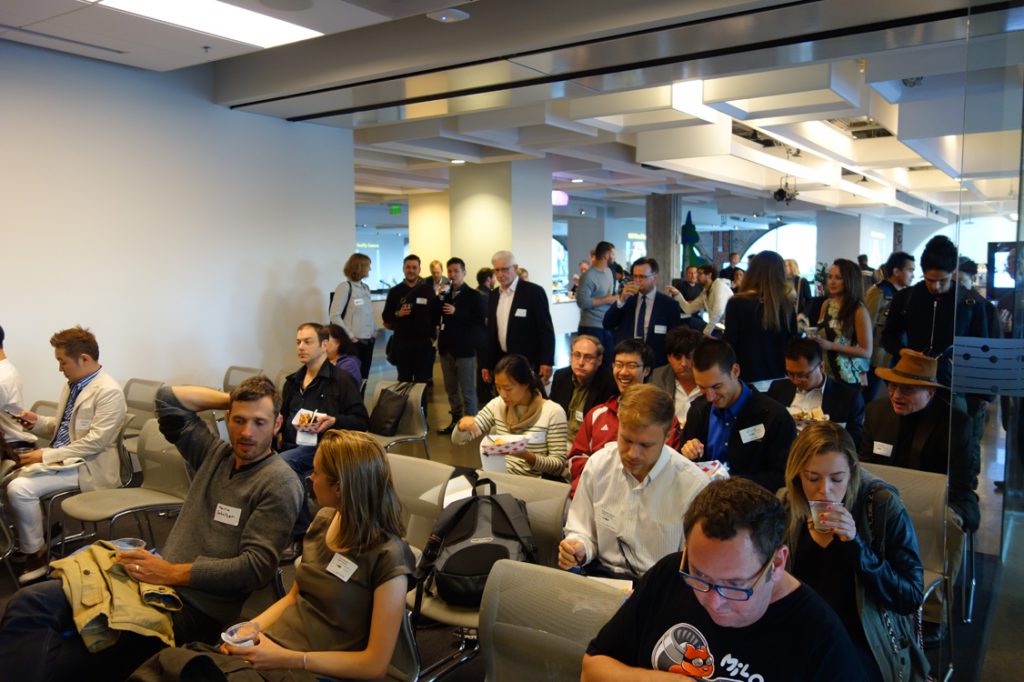 Spark Hosts, Arnold Wasserman (rear) and Clark Kellogg

Ten years went by so fast!
2016 was a good year with wonderful entries, judges and participants. Thanks all, for Sparking!

Event Archive >HERE