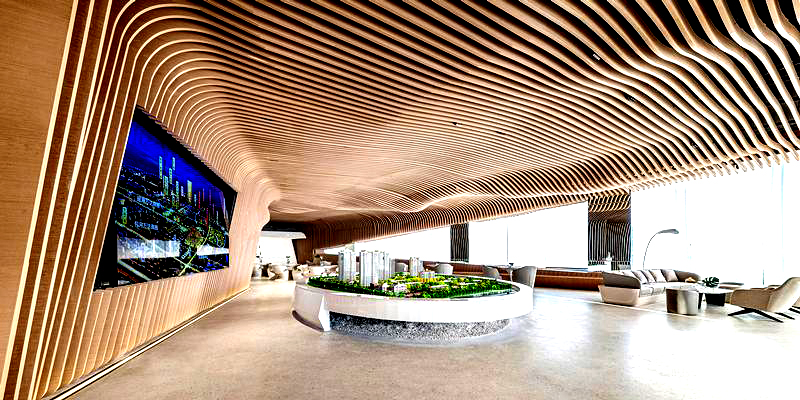 2020 Winner "Fluid" by Kris Lin Design

Just Enter Your Best Work
Spark Spaces includes Architecture, Interior Architecture, Interior Design, Urban Planning and Landscape Design, among others. For all the Spaces areas and disciplines, we have tried to create a very open entry system, for every possible type of design within the fields covered. Thus, we have listed a large number. Sometimes, a design may even fit more than one. Don't worry about choosing the "best" one when registering. Everything is judged on its merits. Designs are judged in the context of our Criteria.
The different areas are listed below so a designer feels that their work is appropriate and welcome. We can have any number of winners—or none in any given area. All depends on the work, and the design sensibility of jury. Note: Try to show the physical context of your design— both its environment and users.
Spaces Design Sub-Categories
Architecture; Residential Architecture; Working Spaces, Bridges, Demonstration & Educational Projects, Viaducts & Gateways, Building Technology & Components, Commercial Space, Concepts & Prototypes, Convention Centers, Arenas, Cultural Space, Places Of Worship, Engineering, Entertainment: Cinemas, Sports, E-Games, Exhibits, Pavilions & Kiosks, Hardware, Fittings, Hospitals & Medical Facilities, Hotel & Lodging, Club, Recreation, Sports, Waterworks, Pools, Commercial Interiors: Dining Space, Restaurants, Kitchens & Bath, Houses, Apartments, Flats, Aircraft, Cars, Trains, Trucks Interiors, Working Spaces, Offices, Landmarks, Memorials, Parks, Vistas, Plazas, Landscape, Lighting; Residential, Commercial & Exhibition, Public Architecture, Re-Builds, Re-use & Restoration (Showing Before & After), Schools & Campuses, Surfaces, Floors & Floor-coverings, Sustainable, Green Architecture, Green Interiors; Transportation: Stations, Airports, Subways, Universal Access Systems, Windows & Treatments.
Here are some examples from the Spark Galleries.
Now let's see your best stuff!
And Always Include the Essentials:
Project Objective
Project Results
Project Background