Here's an Assortment of Events We've Hosted
The November 16 2016 Combined Juries
Cause: Ric Gomes, Professor, Design Center for Global Needs, SF State University WEAR: Amy Williams, Consultant: Fashion & Wearables, Assoc. Prof. Fashion Design: CCA WEAR: Joanna Hildebrand, Principal, Joanna Hildebrand Design WEAR: Dena Molnar, Founder, WOVNS WEAR: Tracey Mammolito, Soft Goods & Wearables Consultant WEAR: Chris Gadway, CEO/CCO, Black Ember Health: Josh Handy, VP Global Product Experience, Method Home Health: Thomas Ilick, New Job! Spaces: Wilhelm Oehl , Partner & Principal, Eight Inc. Spaces: Kraig Kessel, AIA, NCARB, Co-Founder, Kraido Spaces: Sally Dominguez, Principal, Rainwater Hog Experience: Ivy Ross, VP, Head of Design/User Experience, Hardware Products, Google Experience: Aaron Poe, VP Digital Experience, Ammunition Group Experience: Will Carey, Director, Design Gaming, Logitech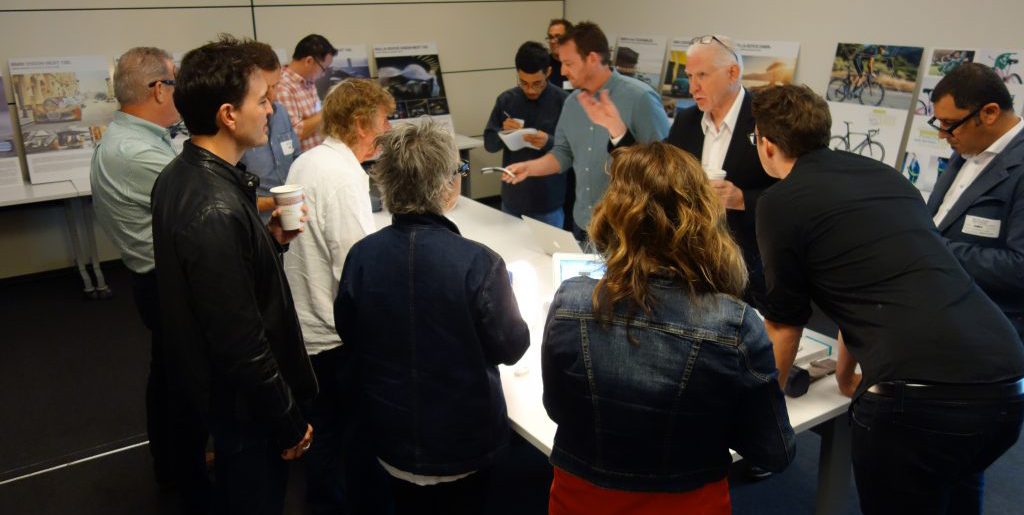 The November 15 Combined Jury
Communication: Jennifer Morla, Principal, Morla Design Communication: Heidi Reinfeld, VP Creative, Sequence Package: Mike Hester, Principal, Pavement SF Package: Thomas Ilick, New job! Transport: Bill Barranco, Director, Autovision RCD Inc Transport: Brian Ng, Director of Product, Zipcar Transport: Hugo Eccles, Owner, Untitled Motorcycles Fall Product: Mike Nuttall, Co-Founder, IDEO Fall Product: Jose Manuel dos Santos, Head of Design/Americas, Philips Lighting Fall Product: Howard Nuk, VP Design, Samsung Design America Fall Product: Shiz Kobara, Prof., MFA Industrial Design, Academy of Art and Design Fall Product: Thao Dang, Industrial Designer, Google X Fall Product: Elger Oberwelz, Design Director, IDEO Fall Product: Josh Morenstein, Founding Partner, Branch

2016 Spark Celebration & Exhibition in San Francisco
Every year Spark has a lot to celebrate and what better way than the Spark Winners Celebrations!
They're usually held in San Francisco, following the  juries.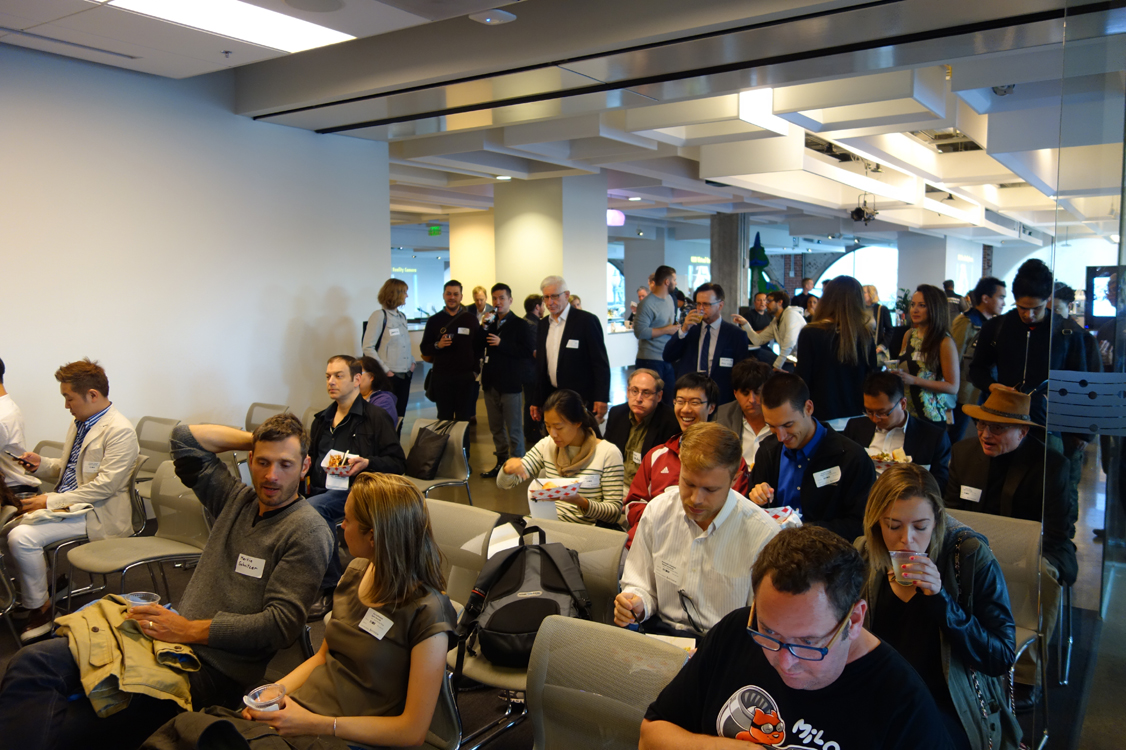 2016 was a good year with wonderful entries, judges and participants. Thanks all, for Sparking!

2015 Spark Celebrations in Shanghai & San Francisco
Spark has had a busy first half of the year, with exhibitions, parties, the Spark Product
Jury and the special AllSpark Awards. It's been very gratifying to get out and meet the
Spark Community and get the scoop on hot design, designers and design firms. First up,
the Spark Designers Night in Shanghai, sponsored by our friends at Whirlpool China.
We held Pudong's Finest Designers Night at the Radisson Blu—A good time it was.
And we'll back annually. See you next year!


2014 AllSpark Platinum Awards & 8th Annual Winners Celebration
Spark Toasts Winners At Spark Summer Celebration And Ends on a High
"We always look forward to the Spark Celebration. It signifies that another cycle has been
completed, a new group of innovative designs have been gathered and we're about to meet
many of their designers in person," according to Peter Kuchnicki, Spark Founder. "The 2014
Celebration truly reflected design diversity and universality. We had visitors from around
the world and delightful designs in the winners exhibition." Each year, we are delighted to
announce the three newest winners of the AllSpark Platinum Awards, our "Bests of the Best"
as Jury Chair, Arnold Wasserman likes to describe the award. These awards are given to three
winning designs that epitomize the Spark mission—Design For Betterment. The three awards
are all of the same level and may come from any of our seven competitions.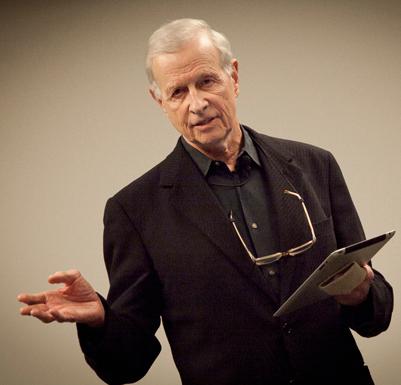 Design luminary Arnold Wasserman was the AllSpark Jury Chair and our host. Arnold teaches
at Carnegie-Mellon and is the Founding Partner of Collective Invention in San Francisco,
the Idea Factory in Singapore and a Founder of Denmark's INDEX Awards. The AllSpark
Winners for the 8th Annual Spark Awards were:  Cultura Bookstore, Spark Spaces,
Architect: Marcio Kogan;  da Vinci Xi, Spark Health, Designers: Mike Hanuschik,
Scott Waters, Anson Cheung, Jaime Caso, Fred Bould, Angel Francis, and the Intuitive
Surgical Engineering Team  Anonymous Chalkboard Graffitti, Spark Concept,
Designers: Danger Dust – Anonymous Chalkboard Graffiti Artists. Arnold's comments
about these and earlier AllSpark winners may be found >HERE

Oldies But Goodies Past AllSpark winners included: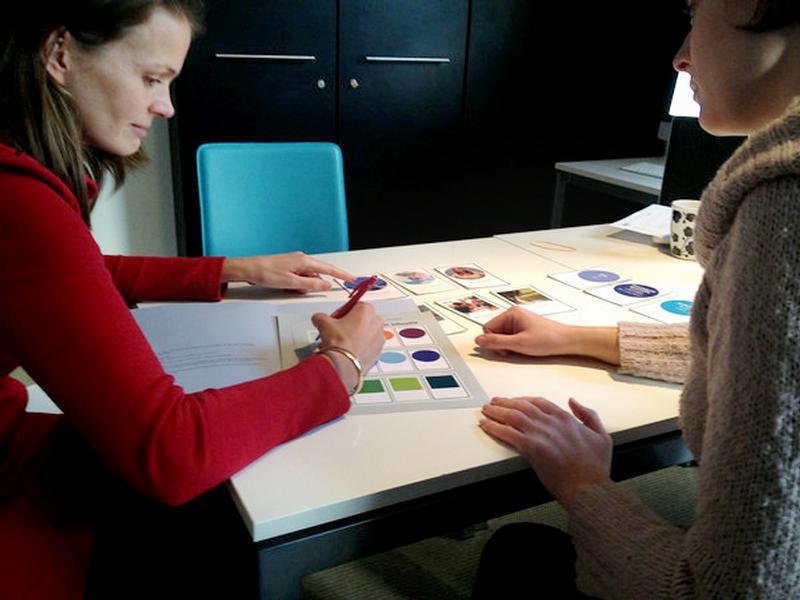 Door to Door For Change, Lea Ward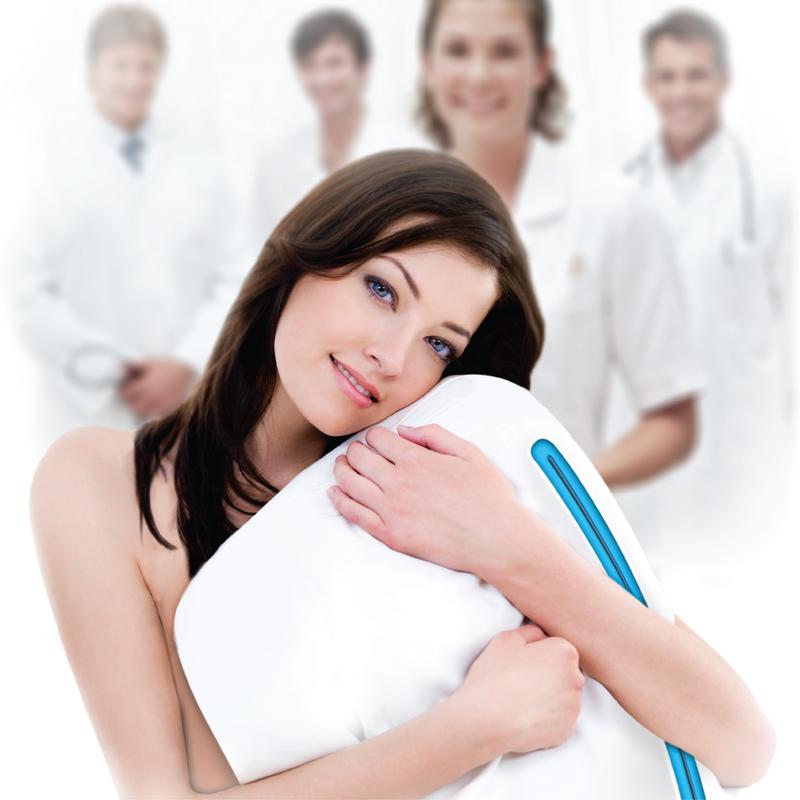 Heart 2b, designer Junyoung Park
The AllSpark winners share the award, and are presented beautiful AllSpark Platinum Trophies.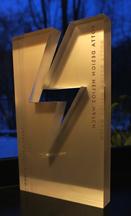 Dateline: 2013–December Was So China
Every December finds Sparks Over China. We mounted our
first public exhibition back in 2009, and this year was no exception. Our 2013 and 2014
winners shows were exhibited in Shenzhen, just a few miles north of Hong Kong in this
huge and new mega-city. Mitchell Mauk designed our lovely pavilion, which were the
highlights of the fair.


The CIIDF organizer was the Shenzhen Industrial Design Association, which pulled
everything together. SIDA announced that over 150,000 visitors attended the event.
Spark also takes part in the annual meeting of the Global Design Network in Hong Kong.
"The GDN  is the best forum of its kind in the world," said Peter Kuchnicki, Spark Director.
"It has an excellent format and really delivers an important, well-rounded program."
Next stop? Where will the Sparks alight next? To be announced soon!

RETROSPECTIVE—THE 2012 CELEBRATION
The 2012 Celebration was one of our most successful, with visitors from around the world.
We were happy to greet friends from New York, LA, London, Taipei, and Seoul to name a few.
Here's a montage of photos of the event as the evening played on. Hope you enjoyed it–we sure did!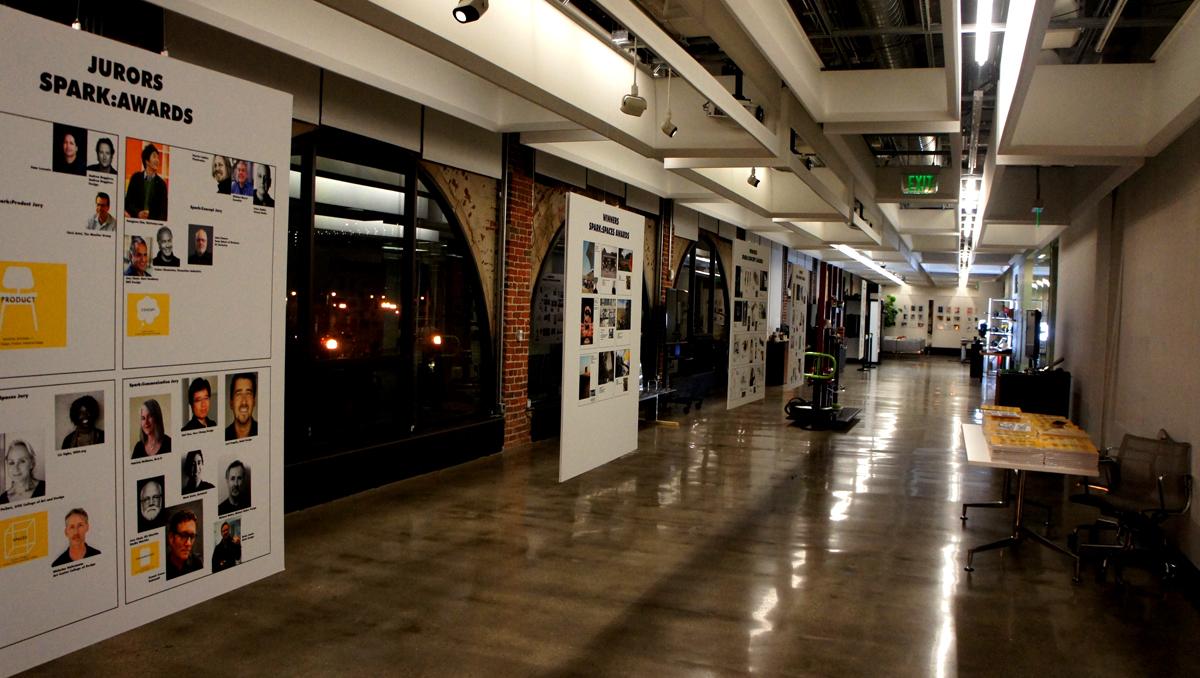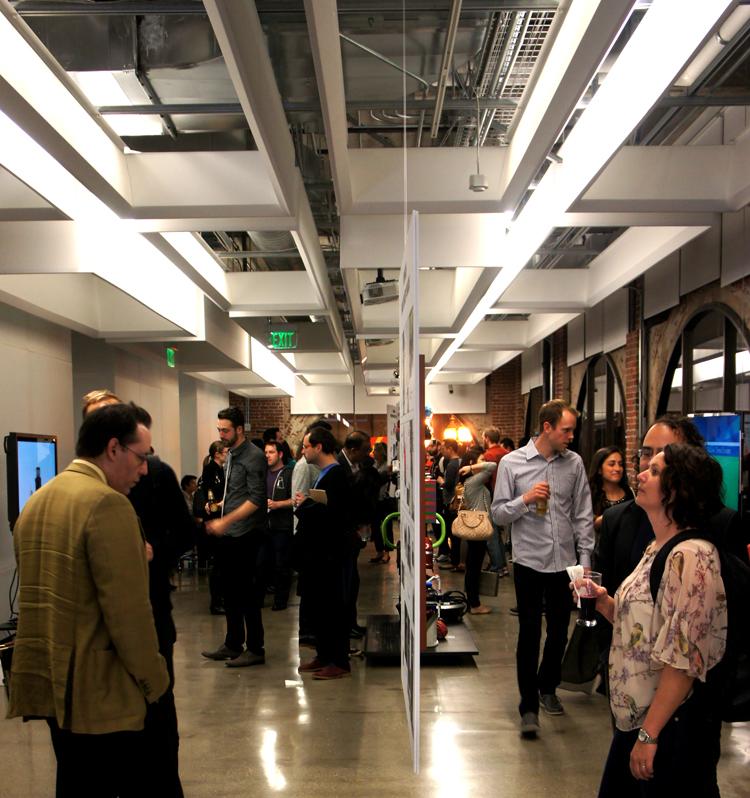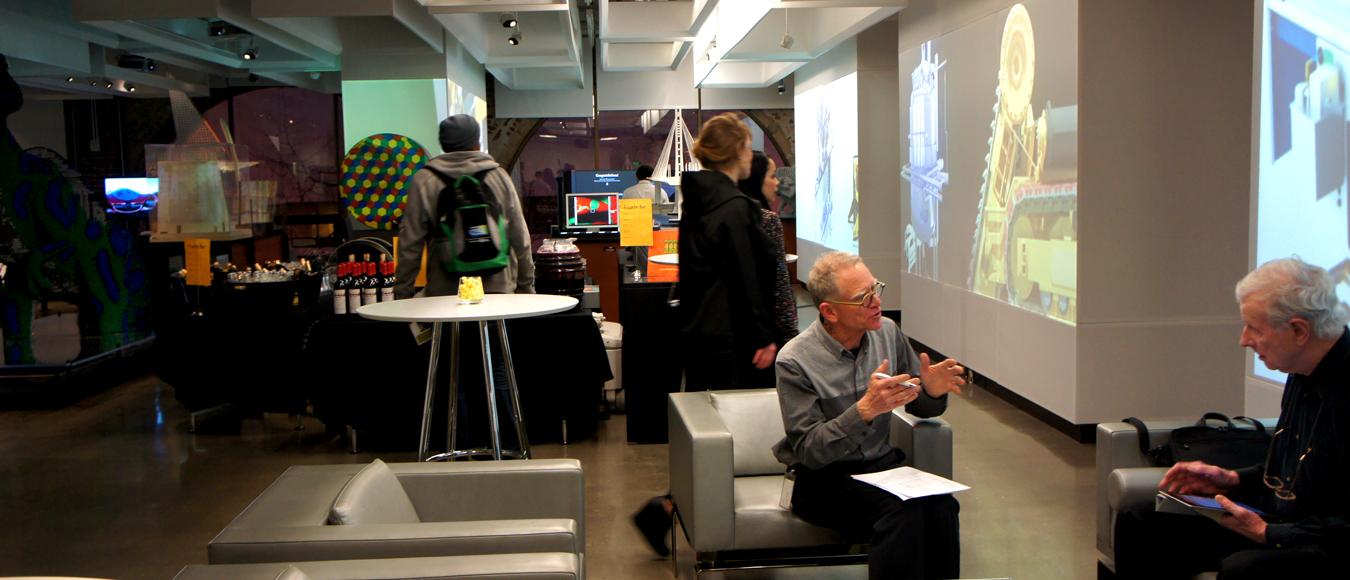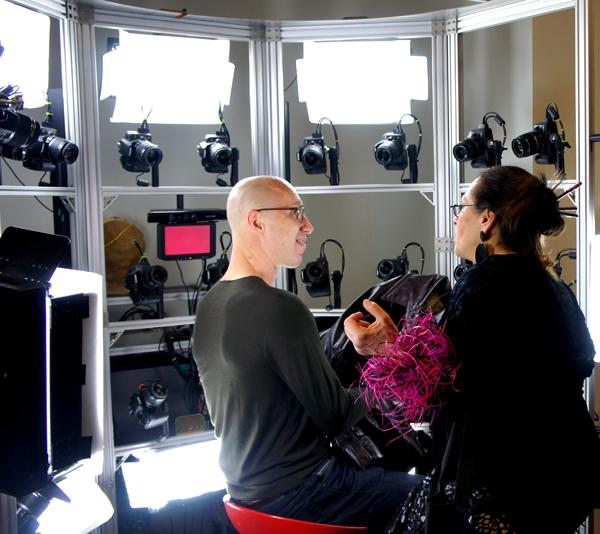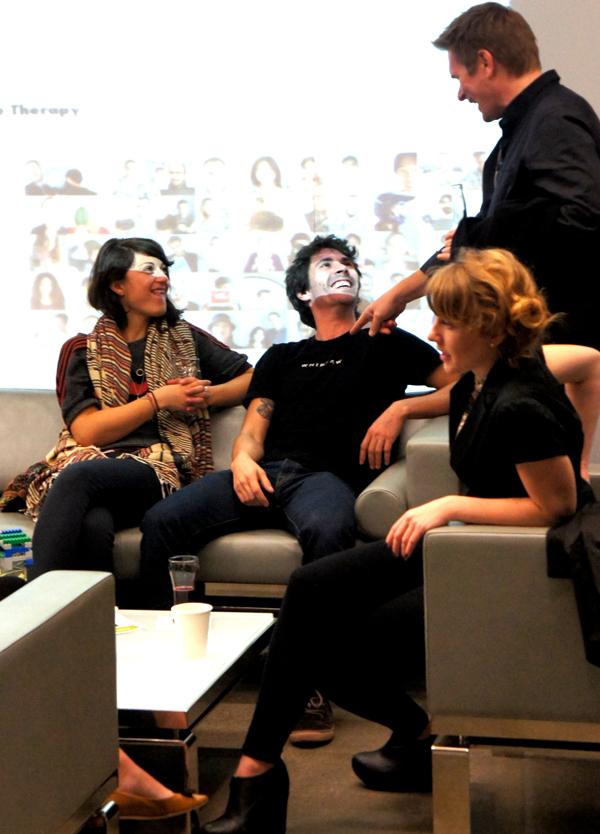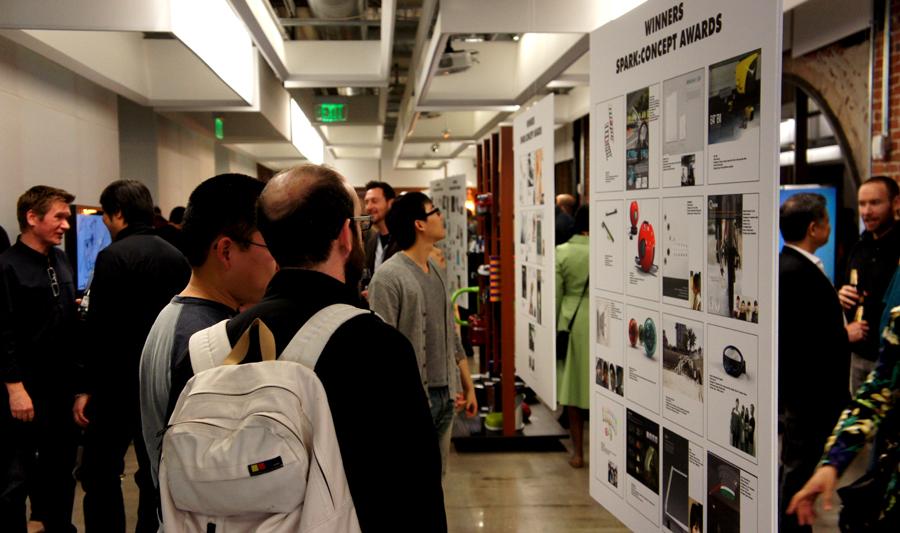 SPARK:CHINA EVENT: 2012 WINNERS EXHIBITION TOUR
Organized bi-annually by the Guangdong Industrial Design Society, our exhibition of the
Spark winners was a grand affair. We exhibited many of the 2012 Spark winners at the Guangdong Industrial Design Week,
site of the famous Canton Fairs.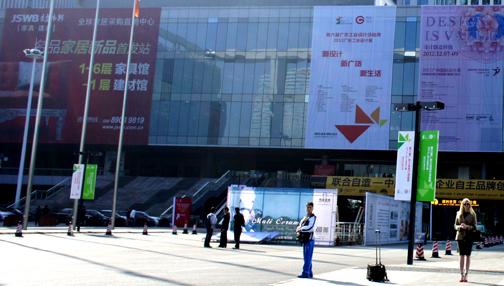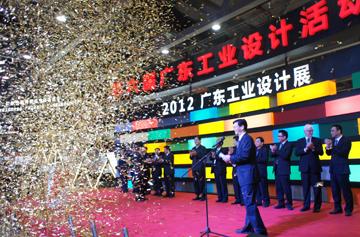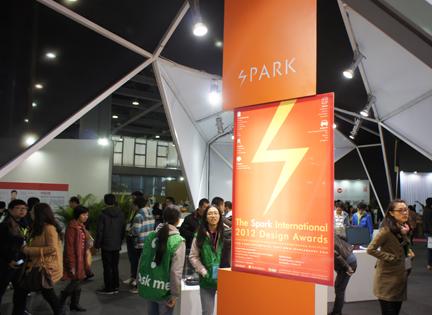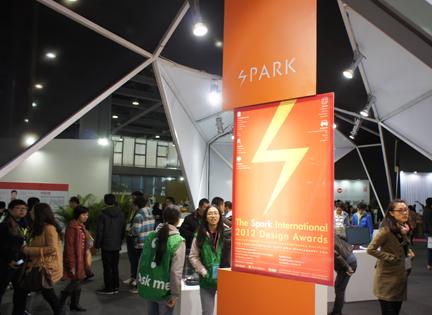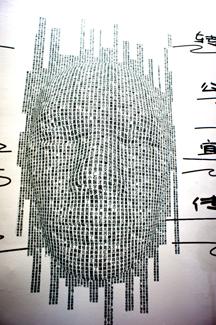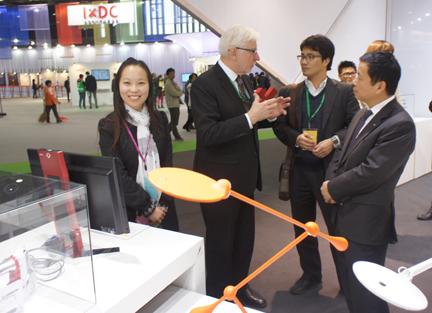 The gent on the right is Mr. Zeng Qinghong, Vice Chair of Guangzhou Automobile Group (GM China)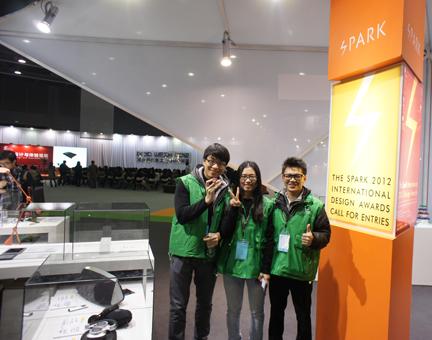 The exhibit was viewed by thousands of visitors, including the  Governor of the province, Wang Yang.
Mr. Wang was a strong advocate of design during his leadership of Guangdong and spoke
highly of the Spark exhibit. Perhaps because of his kind remarks, we received a government
request for the Spark exhibition to tour China for six months. This was our third exhibition in Asia.

Autodesk Design Gallery Spark Award Exhibitions

Since 2008, Spark Winners have been on exhibition at the Autodesk Design Gallery,
at One Market Street in San Francisco. This is home to Spark, "our" museum and host
to many Spark Winners Celebrations. We love this place, and you will too.
Visitors are welcome every Monday, Wednesday and Friday or by appointment.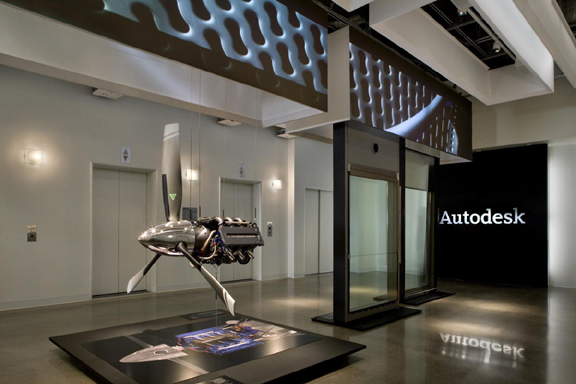 Spark holds its Juries in the ADG, as well as the annual Winner's Celebrations and premiere
of the exhibition. A significant portion of the Sparkaward winners are on seasonal display.
We are very excited and proud to announce the continuation of this great relationship,
now beginning our 11th  (now 14th) year of cooperation.
As Spark Executive Director, Peter Kuchnicki remarked, "Autodesk is Autocad, Revit, Maya
and many other incredible tools that touch all of us in many ways, from the soaring buildings
we marvel at, to advanced transport, to stunning entertainments. It is a real honor to collaborate
with Autodesk, the very company who first sparked our pre-Spark pioneer Designing Worlds
competitions back in 2001/02.
Autodesk Gallery at One Market This unique design center showcases innovative
and important designs from around the world. The Gallery highlights how things are
made–from design to engineering to completion, and is the official exhibition site for
the inspiring multi-disciplinary jury-selected winners of the Spark Design & Architecture
Awards. The Autodesk Gallery offers both the public and professionals an immersive
design environment, exploring how to maximize and stimulate design creativity,
increase collaboration across disciplines and facilitate innovation.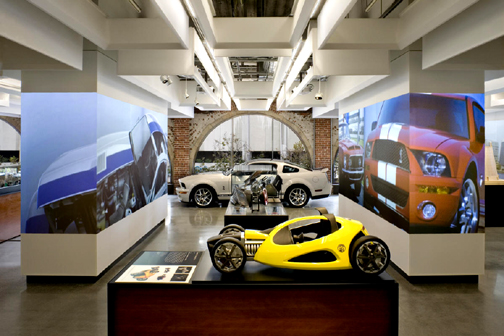 ADG showcases design successes and state-of-the art technology
from many industries including: Architecture, Automotive, Construction,
Games, Film, Engineering, Industrial Design and Manufacturing.