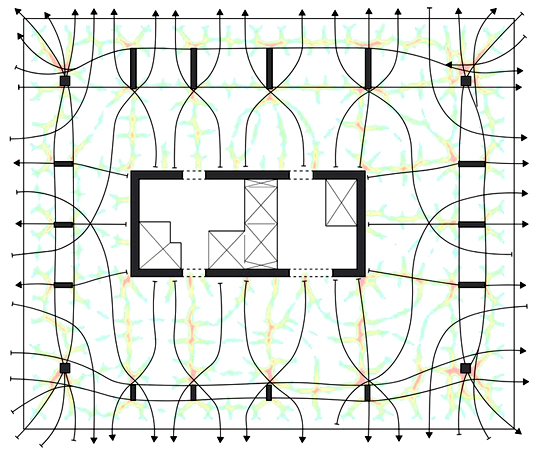 Platinum Winner Responsive Tendon Patterns, SOM
Welcome to Spark Concept Pro Design
Concept Pro is one of a series of exciting awards created to encourage great design and designers. We invite you to join the Spark Community and enter your best designs. Only working professionals or organizations may apply,  (Students now have their own competitions). So–for you Pros with a cool concept, prototype or heroic, un-produced project, come on in, join the fun!
Spark Concept Pro is for any discipline of design. This includes graphic design, product, user experience, motion, architecture, transport, interiors, medical and many others.
This competition continues Spark's mission, criteria and categories. All Spark events are international in scope and accept entries from all designers, everywhere.
Process
This award is judged along the same lines as other Spark disciplines—same Criteria, website and registration system. Concept Pro is entirely "virtual." That is, it is entered and conducted online, over the Spark website. No designs are delivered to Spark.
It's helpful to the judging process for you to define and identify the category or sub-category(s) for your entry. This could range widely, from appliances to a city park. Point this out clearly at the beginning of your submission descriptions.
Here are some examples from the Spark Galleries.
And Always Include the Essentials:
Project Objective
Project Results
Project Background
Questions?
Send us a note at https://www.sparkawards.com/about/contact/ and—IMPORTANT—make sure to include: your name; your organization; the name of your design and your question. Now–Let's See Your Stuff!