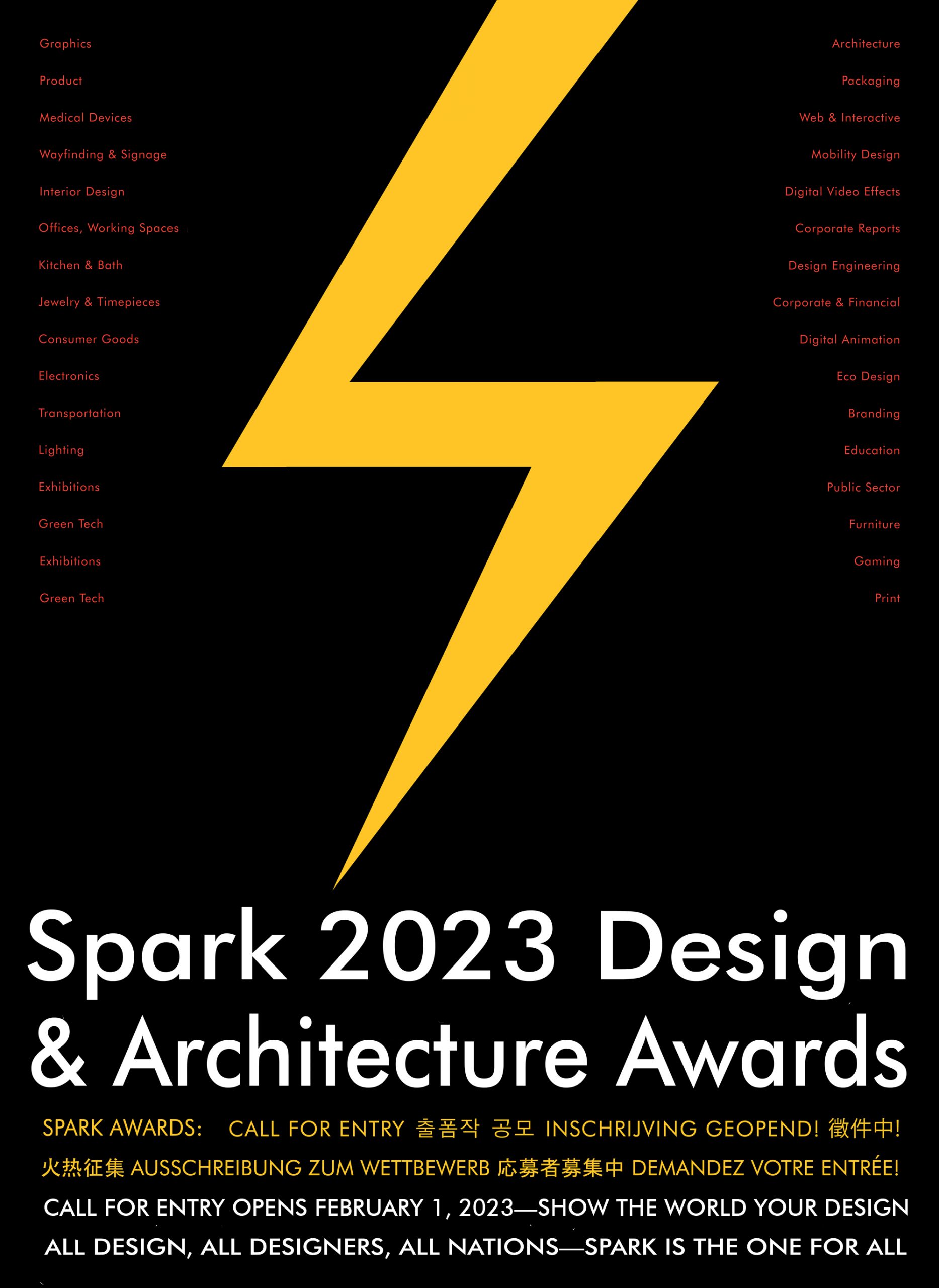 Welcome To The 17th Annual Spark Design Awards!
The Spark Design Awards are THE exciting competitions created to promote great design and talented designers. These events are focused tightly on modern design and disciplines. So come on in—join the Community and enter your best work. The world's greatest designs have a home at Spark.
Spark Award 2023 Design Categories
Product; Spaces (Architecture, Urban & Interiors); Student (Spring & Fall/Winter); Transport & Mobility; Health, Medical & Universal; Experience & Service; Graphic; Digital (UX, UI, IXO & HCII); Spark-E (Environment, Ecology & Energy); Package and Concept Pro.
We believe design is a critical tool to accelerate human progress. Our Criteria are modern and compelling. If you or your organization create great designs, don't miss the opportunity to compete in these important events. Designers, art directors, architects, engineers, teachers, design firms, manufacturers, institutions, ad agencies and entrepreneurs may enter, interact and enjoy Sparking. To register and enter the competitions, just click on the "Register" button in the top bar of this page. May the hottest Sparks win!