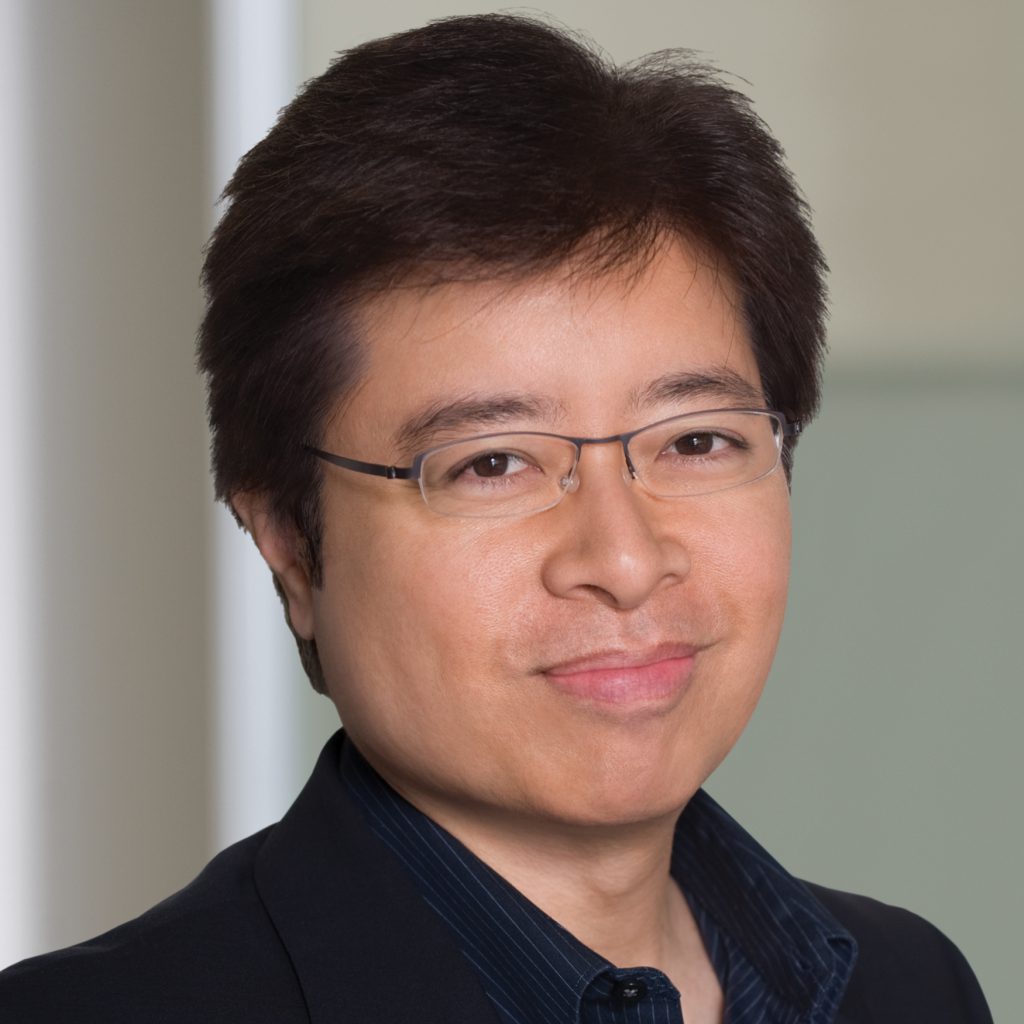 Earl Gee, Partner and Creative Director, Gee + Chung Design, Spark Winner and Spark Juror
Who are you, professionally speaking?
I am Partner and Creative Director, with Fani Chung, of Gee + Chung Design, an award-winning multidisciplinary brand communications firm based in San Francisco creating intelligent, innovative, and compelling solutions which provide strategic value for clients. Our firm develops branding, print, packaging, environmental, and interactive programs for
many of Silicon Valley's most influential companies including Adobe, Apple, Applied Materials, IBM, National Semiconductor, Oracle, and Symantec. Additional clients include the
Bay Area Air Quality Management District, Chronicle Books, San Francisco Arts Commission, and Stanford University.
How did you choose your design discipline?
I enjoyed drawing and creating things from an early age. I was fortunate to receive encouragement in my artistic interests from my parents and elementary and high school art teachers. In high school I was introduced to Saturday classes at ArtCenter College of Design, which had just relocated to nearby Pasadena, CA. I was captivated by the amazing work in the student gallery, accomplished faculty of industry professionals, and stunning modernist building spanning a canyon. I began ArtCenter as an Advertising major but enjoyed branding, collateral, packaging, and exhibit design so much that I switched to Graphic Design.
What are some elements that make your designs distinctive?
The elements that make our design distinctive vary depending upon our client, audience, and project. It can be the concept, execution, or process itself, or the imagery, typography, or color. These elements are the result of first discovering what makes each of our clients unique and different from their competition, and communicating these attributes in the design itself. We are pleased that our designs look as distinctive and unique as our clients. Our objective is to create compelling solutions which are engage their audiences, get them to think, and create lasting impact. Our focus is on creating client value, not client visuals.
Is your work international, or regionally focused?
Our work is both regional and international. Based in the Bay Area, we focus on Silicon Valley technology companies and startups. Working with multinational companies such as Adobe, Apple, Applied Materials, IBM, and Symantec, we have had the opportunity to complete projects throughout Asia, Europe, and South America. As our goal is to resonate with our client's intended regional audience, we find our design solutions are most effective when projecting a universal appeal; to promote understanding by the broadest possible audience. Design is a universal language that can break down geographic and cultural barriers—and bring people together.
What is your ideal project or commission?
My ideal project would promote the type of innovation that enables people to accomplish things more effectively, efficiently, and sustainably, and improve their quality of their life. My ideal solution would enable the audience to participate in the design itself, be able to scale to impact as many people as possible, and demonstrate how design can make a positive difference in people's lives.
Who are your top 3 favorite designers?
Leonardo da Vinci for his ingenious inventiveness and meticulous artistry. Pablo Picasso for his abstraction of expression and mastery of mediums. Antoni Gaudí for his inspirational and functional use of natural and geometric forms.
What are you currently reading?
I'm always asked this question and vow to read more books! For creative inspiration and insight, I enjoy reading Malcom Gladwell's Blink, The Tipping Point, and Outliers. I read Time Magazine for news, business, health, and science features; and Vanity Fair for entertainment and culture.
What advice can you offer to a new graduate?
New graduates should celebrate committing to a lifetime of learning. It's the only way to continue to grow intellectually, creatively, and spiritually. Be curious, flexible, and open to all opportunities that come your way. For your first job, put yourself in an environment in which you respect the people you work with, and can learn and grow alongside them. Learn different ways to solve a problem than the ones you learned in school. My first job was in a department of 17 designers from 17 different schools, including Yale, Cranbrook, RISD, Pratt, School of Visual Arts, Cooper Union, Philadelphia College of Art, University of Cincinnati, CCA, CalArts, and the Basel School of Design. I learned many different ways to solve a problem, and became an infinitely more well-rounded designer through this experience.
How did you get your first paying design job?
My first paying design job was at Landor Associates, San Francisco, the largest design firm in the world at the time. At my ArtCenter graduation I received the inaugural Landor Associates Award, presented to the most promising graphic design graduate. Having received Landor's scholarship, I was excited to come to San Francisco. I was impressed by Landor's high-profile work, prestigious clients, world-class designers, and unique ferryboat headquarters. I joined the Special Projects Group, which developed corporate identity programs for Fortune 500 companies. The opportunity to work alongside the best and brightest in the profession was priceless. Many of my Landor colleagues became design collaborators, business partners, and valued clients.
What do you do for inspiration?
On a specific design assignment, I seek inspiration from the client and project itself, by thoroughly researching our client and their competition. It's impossible to break new ground without a thorough understanding of their history. I try to define what is unique about our client and make it their point of differentiation. I start with a list of words that represent what they are trying to convey. This process helps me think in different ways, and never fails to create an intelligent design solution, no matter what form it may take. For general inspiration, I enjoy looking at products, stores, and environments to see what's new; getting outdoors to observe the wonders of nature; and traveling the world to experience other cultures. I am always curious about why things are the way they are, and how they could be different. Having recently started teaching at San José State University, I am inspired by the opportunity to impact the next generation of creatives; helping students utilize design thinking, methodologies, and systems to solve complex problems, contribute to our culture, and make a difference in the world.
What's the best thing about being a designer?
The best thing about being a designer is you tend to have a different view of life. You are rarely content with the way things are. You are always looking to create something that is different, better, more useful, more efficient, more sustainable, or a more rewarding experience that improves people's lives. These are the possibilities that Spark represents, and the attributes that make the Spark Awards so significant; the unlimited potential for design to create a better world.