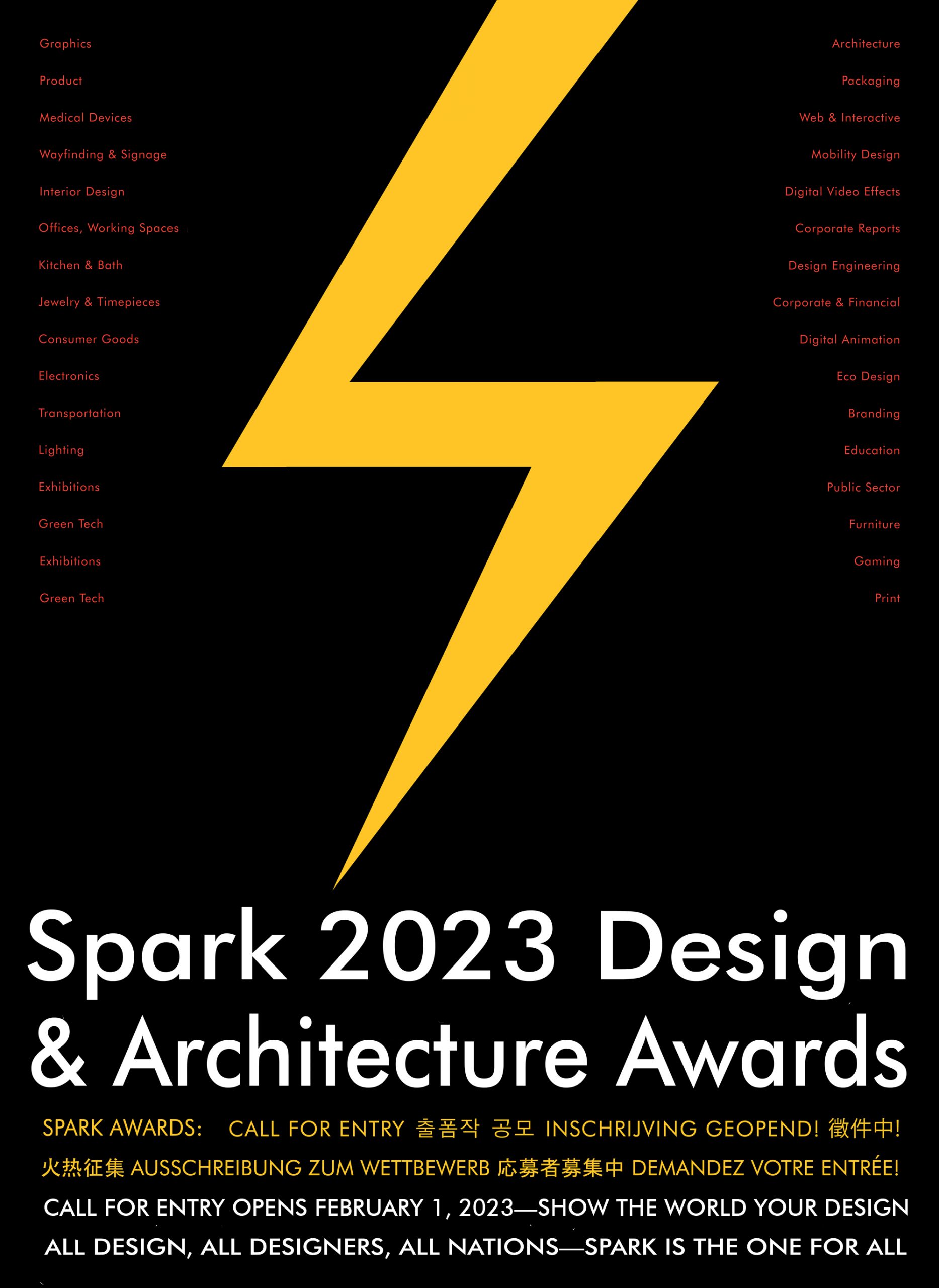 17 Years of Sparking—A New Beginning
We look forward to this new year in anticipation of exciting new innovations, brilliance and creativity from you, the designers of our Future. So have at it—the World needs your help!
We're grateful to you for being part of the Spark community. These have been hard times. Be strong and well—and Take Care!
2023 Call For Entry!
Spark Welcomes Worldwide Submissions—With Juries in June, November & December
The Spark Design Awards for the new year begins accepting entries for all design categories and disciplines on February 1, 2023. The deadlines and jury dates vary, with two dates to note. Check out the Deadline tab above for further info's.
Student Awards
All design disciplines may apply. Must be a student at an accredited University or College, grade 13 or higher.
Pro Design Awards
This is the home for professional-level designers, firms and studios (no student work). The main categories are listed below. Click on the headline category to see the many sub-categories in that area.
Product Design
Graphic Design
Health, Medical & Universal Design
Spaces Design
Digital Design
Mobility & Transport Design
Experience & Service Design
Package Design
Spark-E Design