Hello, Mr Peter ! I am Lucas, Manager of your booth at SZIDF in Shenzhen . These pictures are all taken at the spot. It took a whole day to build and decorate the booth yesterday. l hope you will like it. It's a big show, filled with wonderful and amazing designs!
Wish you a good day!
Lucas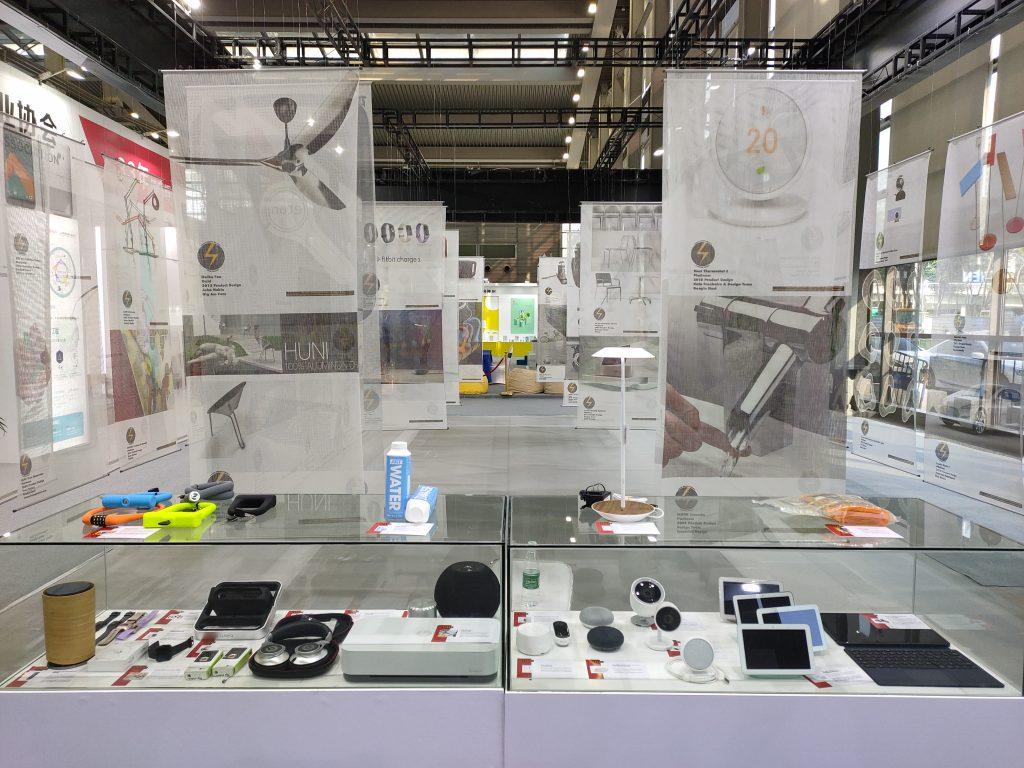 Thanks Lucas for this nice report. That's almost all of 13-years of top Spark winners–over 225 Golds and Plats!
Here is what we want to communicate to your designers:
1. Our Criteria. It's what the Spark Design Awards are all about.
2. The fact that the competition for this year is still open, until 12 November for most awards, including Product Design, and November 28 for Student Design and Spaces Design.
3. Also, below, a Mandarin summary of Spark.
Have a great show!
Peter Kuchnicki
Director