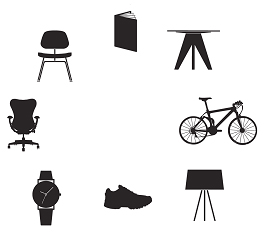 WHAT TO ENTER
Spark:Communication welcomes designs from disciplines involved in Graphic, Package, Brand, UX and Interface, Advertising, Motion and Environmental/signage design, among others.
Entrants need to follow the steps described in detail below:
1. Register one time. Any number of entries may be made with one registration. Make sure to write down your Username and Password and keep it in a secure place. After registering, you will be sent an email activation link. You must activate your profile. You need to check your email and follow the link it contains to activate your profile. If you can't find the email, please check your spam box.
2. Submit your design entries. Each submission is made at your registration page. You may enter as many pieces as you would like, but only one design or series per entry.
Where the Upload form asks for Designer or Team Leader name, some people want to emphasize their whole team. In that case, write "Design Team" in those fields. Then, put all your team members into space on the form provided for additional team members. If you are a Spark Winner or Finalist, we will be happy to list all team members in subsequent materials and certificates, after the competition closes.
3. Make payment. (If you have multiple entries, you can save re-entering credit-card info by contacting us to make a single, total payment. Send a note to alert us via the CONTACT form. After initial registration, log in to your registration page, where you'll see the option to enter your payment information via credit card. If you are from the USA or Canada and time allows, we recommend that you pay by check. In that case, please notify us to expect it. Overseas entrants may also wish to make payments via Paypal or bank wire (with a small service charge)–please inquire with us for details. After receiving payment, your status will be marked as "paid and approved."
4. Entrants will initially upload three low-resolution (1 MB maximum size each) images of their work(s). We recommend that the first photo you upload is a square shape, because that is used in the Entry Gallery, and other shapes can distort. The second and third photos can be of any shape.
APP design entrants must provide a link to their published app in the Play Store, App Store or other public resource. If the app is not free, make sure to provide a link to a trial offer, sample or sponsored application.
Entrants will also supply a 50-word, short description (synopsis), and a longer description of up to 250 words. All entries and their descriptions must be in English. For your Description or mission statement, please start with a headline. We recommend a straight, non-sales pitch description of your design's merits, applicability, cognizance of our Criteria, etc.
Design Description Questions
It will be useful to the judges if you can answer some, or all, of these questions in your 250-word design description.
What is your entry? What is its intention of use or purpose? What problem does it address?
What solution, results or benefits does it deliver?
Is there something innovative about the design or it's creation or execution?
What makes your design compelling and effective?
Does your design enhance the quality of life, or improve the human condition?
Do you have authorized statistics or performance data to back up your assertions?

Video
You will also find a field on the entry form for a Youtube video link. It can be up to three minutes in length. This is highly recommended—however, it is an option, not a requirement. Sorry, only Youtube links are currently allowed. NO Vimeo, et al
5. For Phase 2, you'll send us a physical sample of your work, and/or an image mounted on a display board (such as foam-core). (A display board may also be produced locally, near the Jury site in San Francisco. If you are submitting work from afar, this is an alternative to shipping. There are several good reprographic companies in SF that can produce these. We utilize Riot Color Imaging (formerly ARC BPS), or you can do a search for another firm. You send them a digital file and credit card payment. They make a display board and deliver it to Spark. For more information see FINALIST DISPLAY BOARDS >HERE
6. Many questions are addressed in the FAQ section, >HERE
7. By entering this competition, you and your company affirm that your entry is original and does not infringe upon the rights of any person or entity. The SparkAwards are not liable for any copyright or trademark infringement on the part of the entrant. Spark entrants are advised and required to obtain third party consents where required by law or by best ethical practices. If a dispute arises, all legal expenses will be born by the entrant, and any winning entry is subject to losing the award.
8. Entrants own the Intellectual Property (IP) rights to the original design work they submit to the Spark Awards competitions. Spark does not own original I.P. rights or works entered into the competitions, but has a royalty-free, perpetual right to use that work in connection with publicity and promotion of Spark programs. Spark Award sponsors or partners (Businesses and Organizations) do not own design entries, original research, or design materials that they sponsor or support unless a written license or other transfer of rights in those works is executed by the author(s) and acknowledged in writing by all parties,
including Spark.
IMPORTANT: If you are asking Spark a question, always put your Name, Design Name and Organization or School in the email. If you have an entry or submission problem, include a screen-shot of the error message.