Credit: Logo by Manuel Saez Design
This project took root with the Cyllabus productions of Designing Worlds, a sustainable design competition, and the Big Studio, a White Paper co-written with Dan Sturges, proposed to the Smithsonian National Design Museum as the first U.S. pan-design organization.
Designing Worlds I Competition was directed toward university students, with an award show finale at the San Francisco Design Center. The keynote was unforgettably presented by Robert F. Kennedy, Jr.; other prestigious speakers included Oakland Mayor Jerry Brown, Gensler CEO Ed Friedrichs, Architects William McDonough and Ricardo Legoretta. It was sponsored by Autodesk, Metropolis Magazine, Herman Miller and Vitra.
Participating schools included:
• University of California Berkeley*
• Art Center College of Design
• Academy of Art College
• San Francisco State University
• Rhode Island School of Design
• University of Cincinnati*
• University of Pennsylvania*
• California College of the Arts
• Virginia Tech
• UC Davis
*Award Winners
Designing Worlds II Competition was targeted towards working design and architecture professionals, with the Sustainable Design theme. It culminated in an Awards Presentation at the International Contemporary Furniture Fair, NYC. Judges included Susan B. Szenasy, Editor of Metropolis, Richard Pollack of Richard Pollack Architects of San Francisco, Lorry Dudley of Vitra, Shashi Caan of SOM and industrial designer Tucker Viemeister.
The winners were:
• Manual Saez, Humanscale Design, NY and Superbin
• Marc L'Italien, EHDD Architecture in Chicago, and their Factor 10 House
• Pat Rodden of Fiori in Bothell, Washington, for his Northwest Power Fuel Cell.
Designing Worlds III took a new direction after the terrible events of 9-11.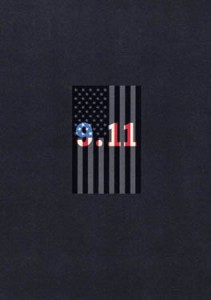 Courtesy Kit Hinrichs
We launched a web-based call for entry, for tributes to the honor and courage of those affected. Although the site is not actively maintained, several of the tributes submitted are available for viewing here.